About Us

Our first priority is to give ourselves, our time, and our resources.

We seek to serve rather than to be served.

We desire ever increasing levels of unity, collaboration, and fellowship.

We desire accountability for measurable results.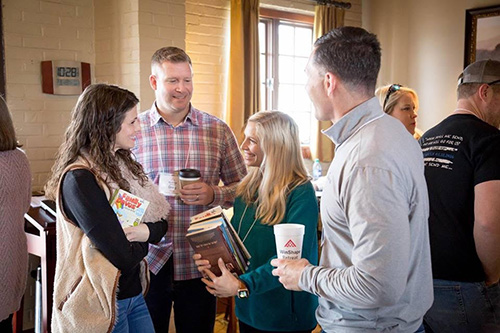 Our revelation is a call to action to serve marriages to allow for preserving, renewing, enriching, and even transforming of marriages so that both spouses experience the fullness of the institution of marriage as designed by God, and in turn, model their healthy marriage to their children, and in turn, influence society, all for the Glory of God.
To honor God at all times.
Serving Marriages exists as an act of obedience to the revelation to supporting, preserving, protecting, and providing opportunities for marriages to flourish as intended by God, and through His open door, build Biblically accurate marriage models for society to pattern. It is by revelation, then responding to the call.
Words will never capture our appreciation; so many times words are left untold. Gratitude unexpressed is often unreceived. We would like YOU to know from the depths of our heart that your service to provide our freedoms is not forgotten. THANK YOU for your role in providing America the opportunity to live, worship, and thrive in the Land of the Free.
Serving Marriages is dedicated to serving your marriage so you can rest and rejuvenate, relate and build trust, to preserve, renew, enrich, and even transform your marriage.
To facilitate bringing oneness between spouses and God. Our strategy is to make the most of God's open door by aligning couples with resources, training, and services, in a retreat environment, for spouses to rest and rejuvenate, learn Biblical truth, relate and build trust, and further discover God and His desire for their marriage.
Foundational Scripture
Revelation 3: 7 - "To the angel of the church in Philadelphia write: These are the words of him who is holy and true, who holds the key of David. What he opens no one can shut, and what he shuts no one can open." (Revelation 3: 7-10; NIV) We serve a God who opens doors that He can only open and who shuts doors that He can only shut!
Stewards of the Ministry
Keith and Terri Kilgore
Keith and Terri founded Serving Marriages in their effort to be obedient to God's call to serve marriages. Keith has been employed by the Federal government since 1986. Terri has been employed in the airline industry since 1992. Keith and Terri serve their local church in various capacities including marriage, missions, and other ministries. Keith and Terri are proud parents to two sons. In 2006, God opened a door for Keith and Terri to serve marriages. While they serve in various ways, we serve, primarily, through marriage retreats at WinShape, which provides an environment where couples can experience the presence of God in a setting specifically designed to preserve, renew, enrich, and transform marriages.
Nathan and Danna Vaughn
Nathan and Danna have a passion to help their law enforcement, military, fire, and EMS colleagues to enrich, strengthen and heal their marriages. They are both long time veterans of the Chattanooga Police Department. Nathan is also a veteran of the US Army. Nathan and Danna have been involved with Serving Marriages since 2007. They are also active in teaching marriage enrichment classes at their church. Nathan and Danna believe that giving intentional focus to your marriage is the key to keeping your marriage healthy and alive.